NicoNotes Composer Musical App!
Composing music is pure fun with NicoNotes, the most adorable musical notes in the world, and Mips! Musical Instrument Pets who play in your songs. Learn how to use the musical staff and bring your compositions to life! 
This One-of-a-kind app introduces music composition to children in the most creative and playful ways. It's also a great app for families interested in encouraging their kids to learn through play by blending music education and fun.
NicoNotes Composer Features:
• Slide the musical NicoNotes onto the musical staff to start composing
• You can add as many notes and measures to your song as you want
• Unlock MiPs, Musical Instrument Pets, with in-app purchase to add more instruments to your songs
• Tap the play button to listen to your song as you compose
• Watch the animated MiPs play your songs in the concert area
• In-game tutorial and help cards to learn about music theory and find all the features
• Save you songs so you can change or add to them later
• Add lyrics to your songs
• Upload songs to the NicoNotes server for others to hear and rate
• Download other composers songs to hear them and add to if you want
• Unique anonymous player ID lets your friends find your songs if you upload them
• Email your songs to family and friends
Piano (comes with the free download)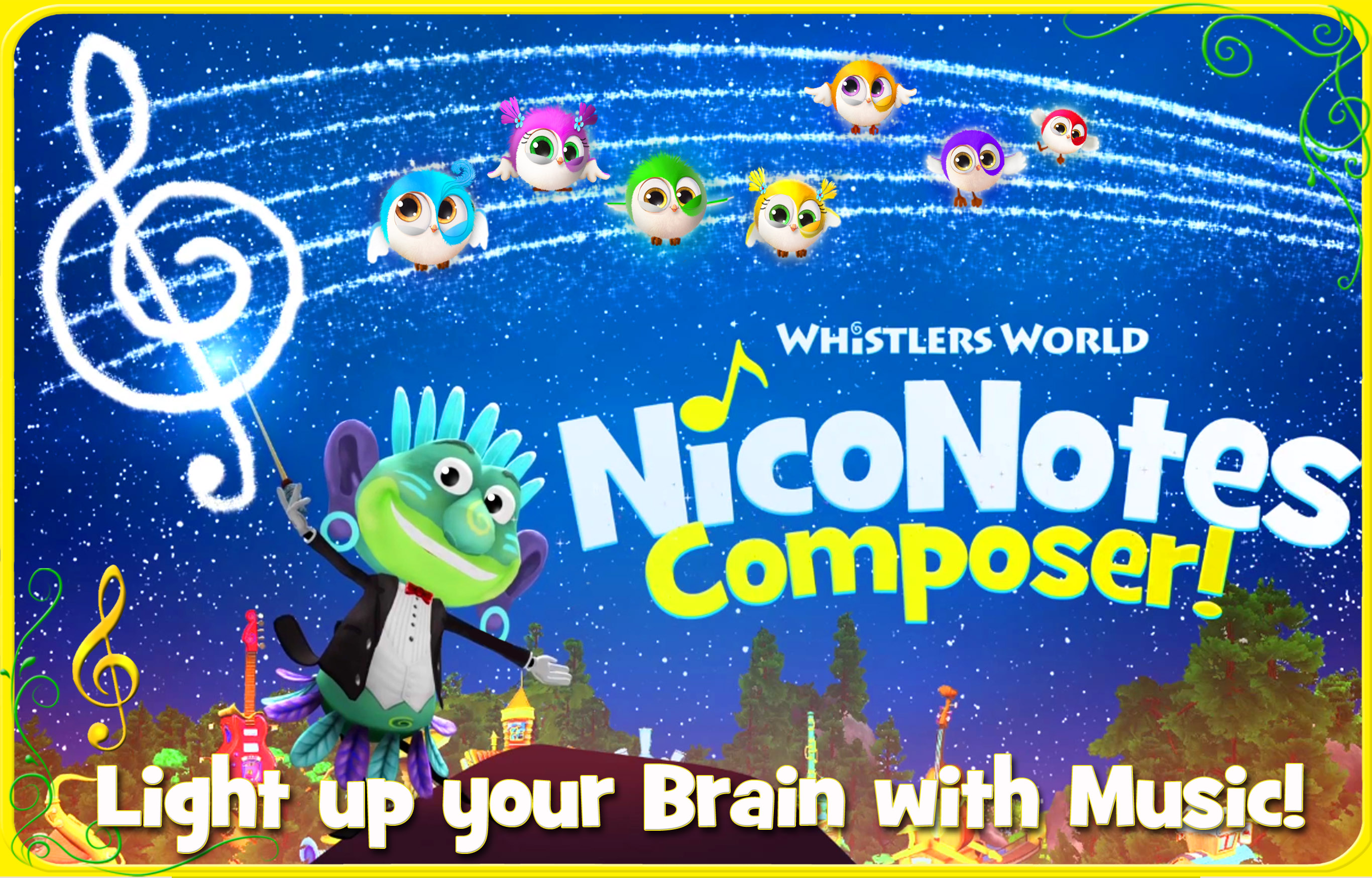 NicoNotes Babies captures the hearts and imagination of children of all ages!
Adopt and take care of your very own baby NicoNotes, adorable owl-like creatures that each represent one of the seven music notes!
Click on the video to the right and watch Scruffy the Mit, a Musical Instrument Troll,  sneak into the Babies App and show you some of the game play.
This family fun game comes with a happy red color C note baby called Chippy and you can adopt the whole colorful family of musical notes, each with their own unique personality and favorite things they like to do. As you pet, feed and dress them up with fun costumes they will all bring lots of love as they teach you about musical notes.  There are lots of  mini games and events to keep both you and your babies entertained!  So much to do and unlock as you care for and play games with your own adorable little NicoNotes!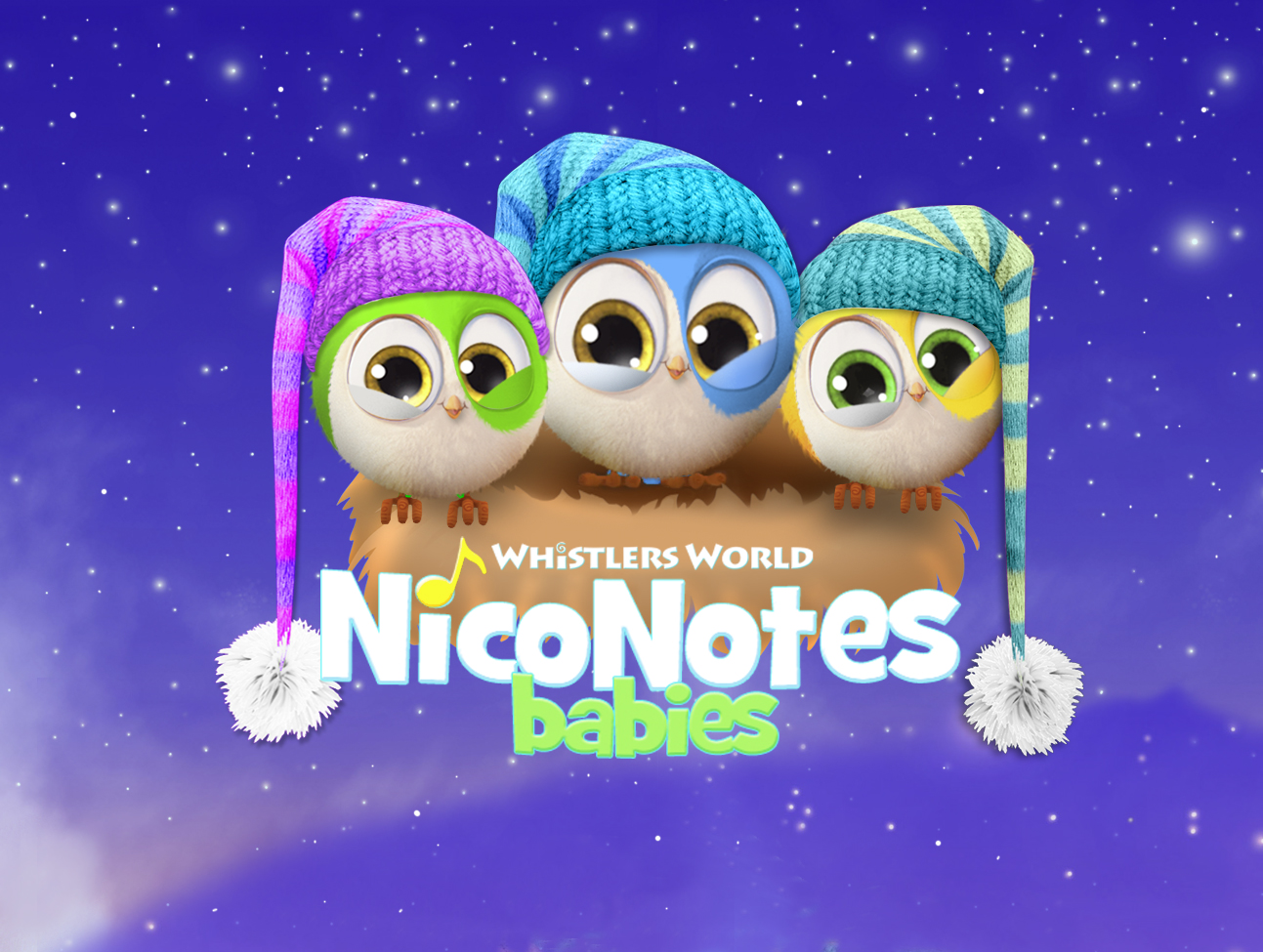 NicoNotes – The Whoo!
Guide the musical NicoNotes "The Whoo" back into their nests as you use the power of music to fly, collect treasures and unlock Bonus Levels!  Make all kinds of cool sounds as you bounce off drums, crash off symbols, spring off guitar strings, jump off trumpets, but watch out for monsters that can catch you!  Compete with your friends for high point scores with over 100 levels of gameplay in this uniquely fun and imaginative game.                                                                                                  
Click on the video to the right to see some of the gameplay as Eeppy the E-note jumps in to escape the grasp of Scruffy the Mit, a Musical Instrument Troll.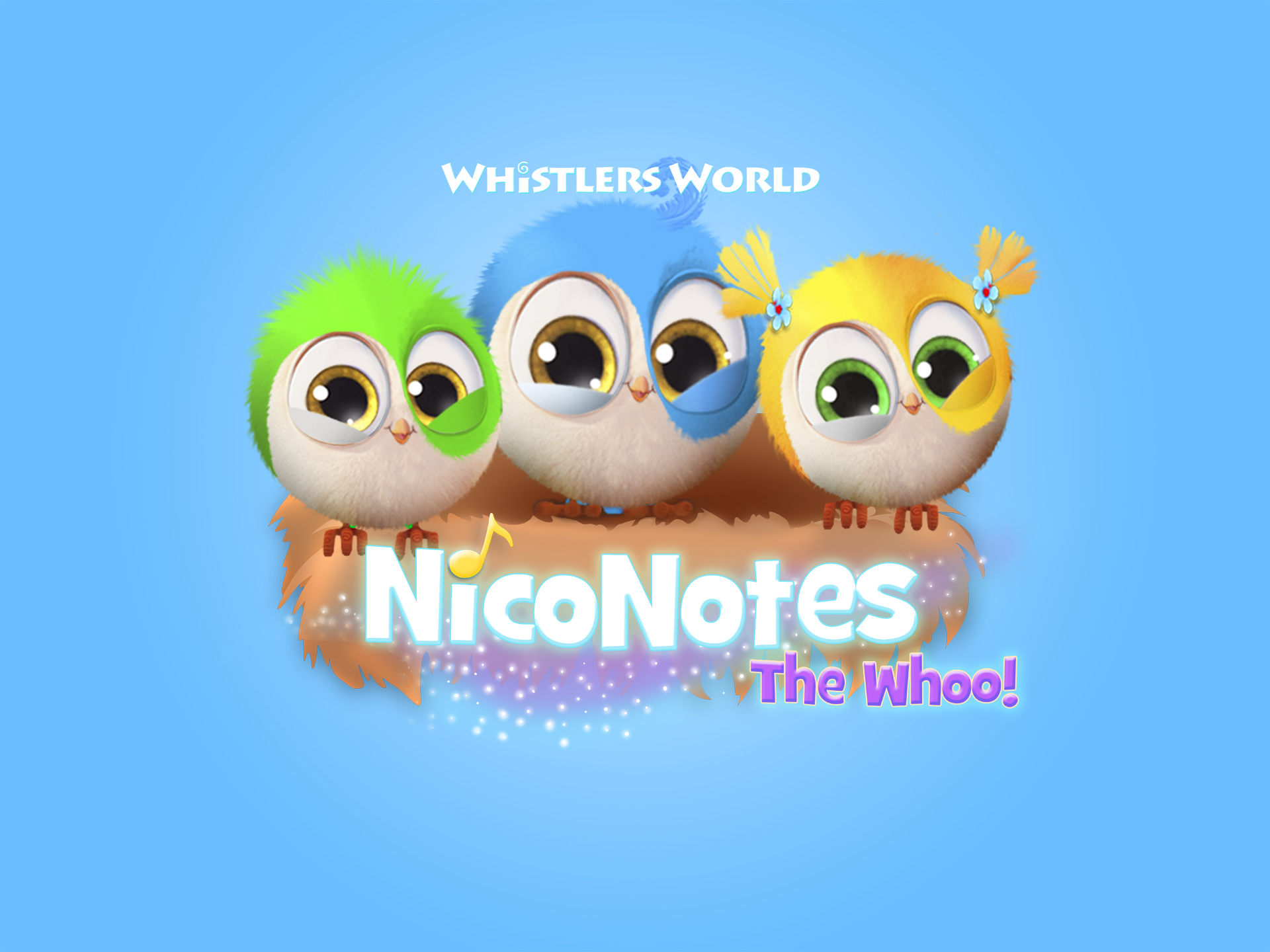 NicoNotes Flight School Game!
Get ready to fly as high as you can!
Tilt your mobile device to change course and avoid obstacles in this fun, fast-paced game.
Collect stars as you fly higher and higher.
Try to get the highest score on the leader boards.
Watch out for Mits, the Musical Instrument Trolls, that try to catch you!
Use the stars you collect to unlock cool costumes, awesome backgrounds and more characters to play with.
Free to Play with In-App purchases.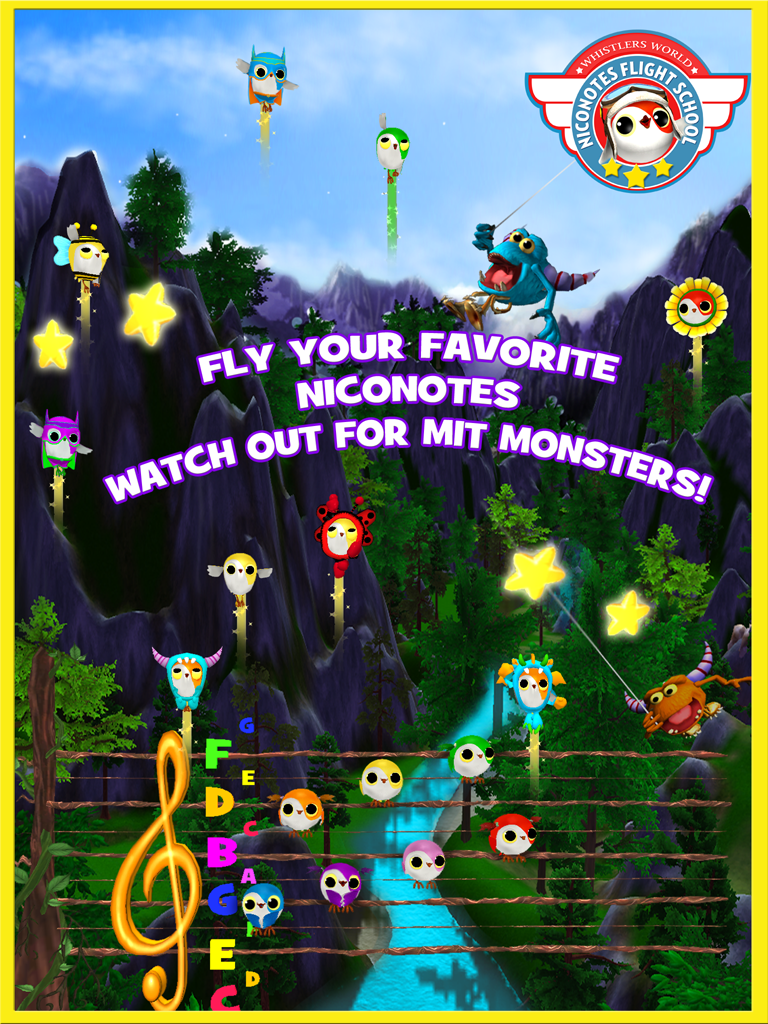 Nicolle's Whistlers World Interactive E-books Collection, are much more than words and pictures, they are stories come to life! Her first series of interactive stories bring this magical world to life with the adventures of some very special characters. Meet Master Whistlers, NicoNotes, Mits, Mips like Sir Strad and many more to come from Whistlers World!